Christmas Card Display
...friday, december 9, 2011...day 180...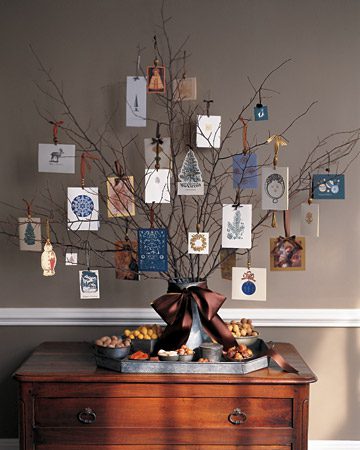 We get so many lovely Christmas cards every year that I decided this year that I had to find a creative way to display them. I felt inspired by the picture above of a tree display, and decided to create a cheap and kid-proof branch display.
As the branch came from our back yard and the ribbons came from our basement, this display cost us nothing. It's looking a little sparse right now but I'm sure it will fill up fast!